Wake County librarians are making it possible for families to enjoy one of their most popular programs—even when libraries are closed. It's Storytime Anytime!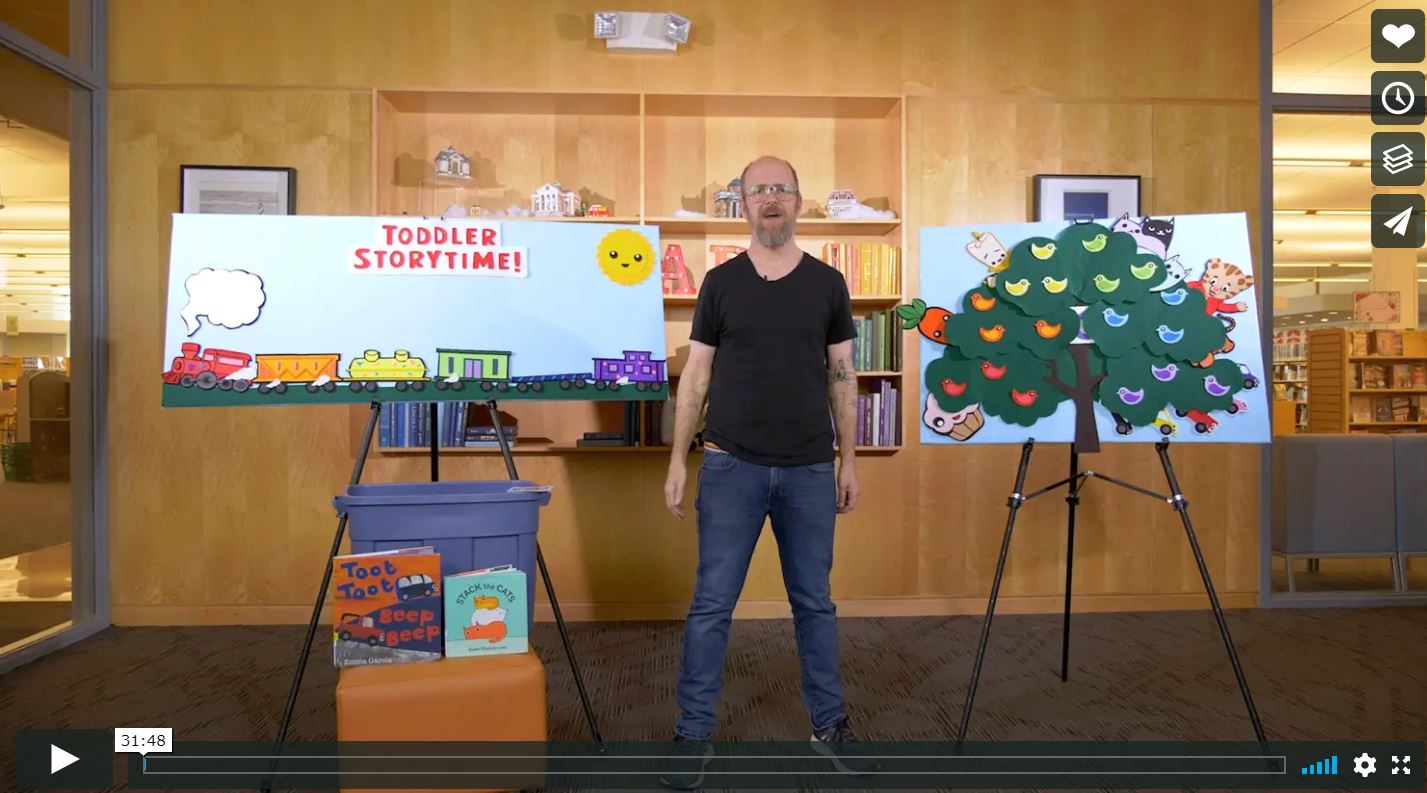 A new collection of virtual storytimes is now available online. That means families can still experience the educational and entertaining programming they've come to expect from Wake County Public Libraries while abiding by the county's stay-at-home order.
"We know that for many families, storytime is a regular part of their lives," said Ann Burlingame, deputy director of Wake County Public Libraries. "We wanted to make it possible to have that same experience at home, especially while we're working our way through such a difficult time."
Storytimes, which use talking, singing, reading, writing and playing to help get children ready to read, are posted for toddlers, preschoolers and families. A bilingual version is also available, and additional storytimes are in the works!
You can access the storytimes here. The page also features downloadable coloring sheets. Parents are encouraged to show off their children's creations on social media using the hashtag #StorytimeAnytime.
Wake County Public Libraries offers an array of library resources you can access from home. Register online for a library card, download the WCPL app and then browse a robust collection of audiobooks, e-books, video-on-demand and more. These features are available here.
Staying Updated
Wake County has made it easy for you to stay updated on the latest information about COVID-19.You can visit our COVID-19 webpage, which has a set of frequently asked questions to educate residents in English and in Spanish, a list of COVID-19-related closures and service changes, as well as an email address and phone number that people can use to ask personal health-related questions about COVID-19.
The county is also sharing important information on its Facebook, Twitter and Instagram accounts.